Sick of Hard Drives overheating and failing, I now put them in a row with a fan blowing air over them. I also remove them from their plastic housings if they run warm.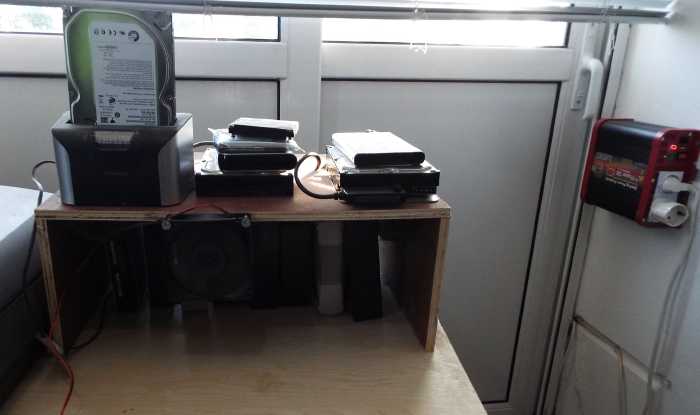 You can see my inverter on the right-hand wall. This produces 240 volts from solar-charged batteries to run our three Apple Mac laptops.
The 3" (80mm) fan, screwed to the shelf, blows air over the drives. It's powered by a simple 12 volt "wall wart" power supply. I ought to run it directly from the 12 volt batteries but that means running another cable!