Car Battery Charger Repair
My car battery charger had melted its fuseholder and switch so I ordered new parts.
The heavy duty fuseholder and switch arrived so I spent a couple of hours filing the front panel and fitting the fuseholder, switch and a voltmeter - because it was there (I'd ordered it via eBay because I thought it might come in handy one day).
Job finished! I switched it on for a final check and discovered that it produces only ten volts. The transformer is faulty. Darn!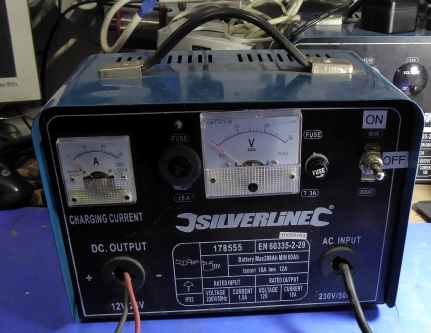 So now I needed to find a really cheap battery charger transformer rated at 15 - 16v RMS and capable of supplying at least 10 Amps. Price for a new one is ridiculous - they must wind them with gold wire!
As an alternative, I had removed the secondary (high-voltage) winding from a (free, scrap,) microwave oven transformer with the intention of winding thick wire to create a low-voltage, high-current output.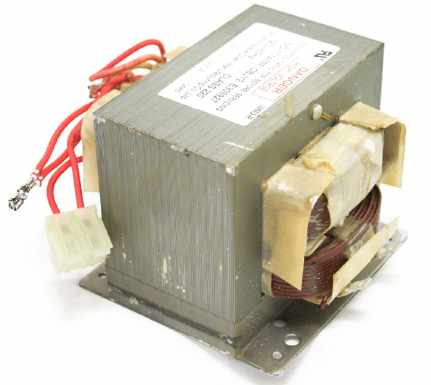 I put the transformer in a vise and hacksawed though the high-voltage secondary winding (very thin wire).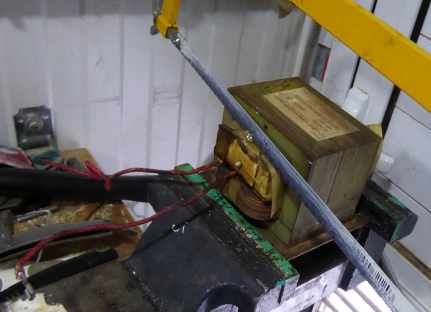 Then I used a metal rod to hammer out the blocks of copper wire remaining inside.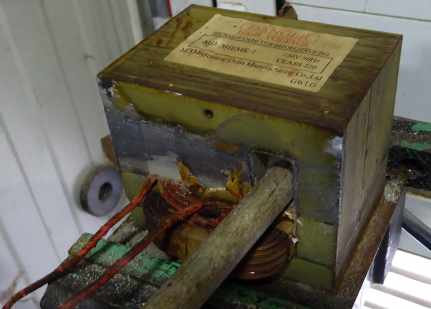 The transformer (below) now has only the primary winding intact.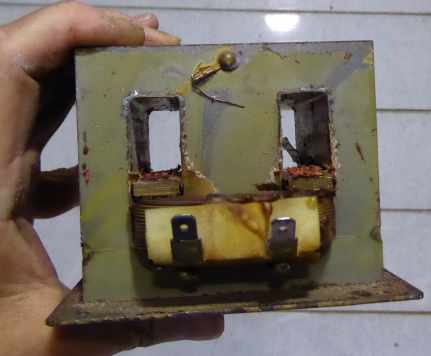 Well, today, I got around to winding ten turns of thin, multistrand, insulated copper wire onto it for testing.
The ten turns produced an open-circuit voltage of 8.55 volts RMS.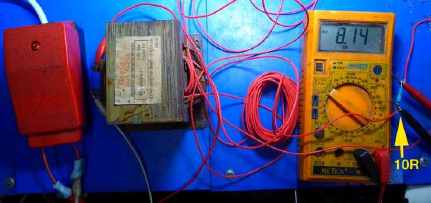 Connecting a 10 Ohm resistor across the output, drawing somewhat less than 1 Amp, caused the voltage to fall to 8.14 volts RMS (because the test wire is long and thin).