Note: not all neon screwdrivers have a cap that unscrews!
Here is the original screwdriver with the parts disassembled.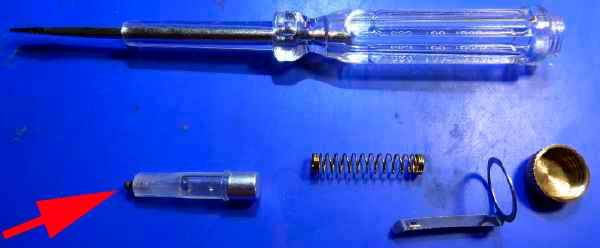 The problem here is the tiny resistor, which is probably rated for a voltage much lower than 264 volts (the maximum single-phase mains voltage in the UK). So my solution was to replace it with two 220k resistors in series, each rated at 350 volts.