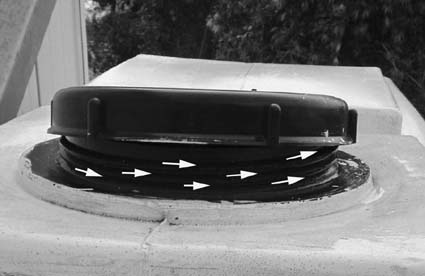 To cure this problem, I simply drilled a small hole in the side of the tank near the top. I sloped the hole upwards so that it didn't let rainwater inside. Later on I'll glue a cover over it.
How to remove the water that was already at the bottom of the tank?
I bought some clear plastic tubing that is normally used for car windscreen washers. I tied a flat steel ruler to the end and let it sink into the tank. I sucked on the other end until water appeared, then placed the end in a catch tray, weighted down with a spanner.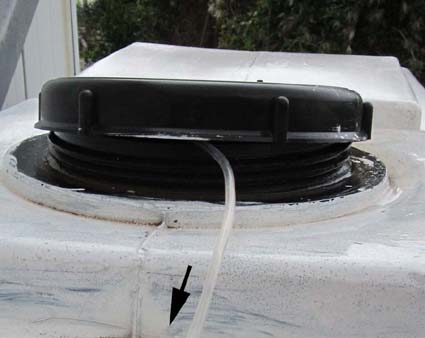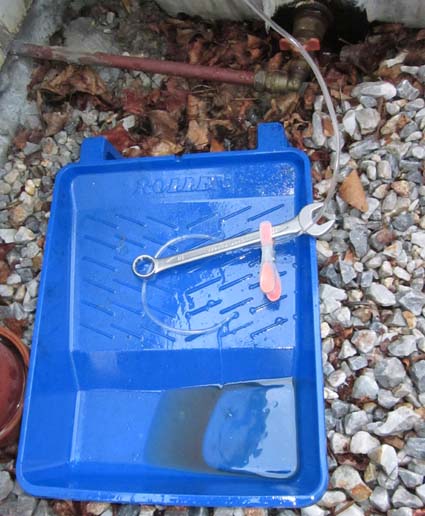 You can see the water trickling out and displacing the small amount of oil, which was already in the tray.